Festival Dates

Year

Begins

Ends

2013

December 17th at 12:00am

January 5th at 11:59pm


Extended until:


January 8th at 11:59pm
Winter Fest, otherwise known as Winter Festival or WF, is a reoccuring annual Event.
Winter Festival Overview
Edit
2013 brought around the creation of the Winter Festival Overview Page. This allowed users quick access to the winterfest features during the time.
DescriptionEdit
http://www.sylestia.com/holiday/winterfestival/
We have created a new page that will serve as a Winter Festival Overview. You can visit this page at any time to have access to the various festivities related to the Winter Festival. You can quickly access this page by clicking the Calendar icon next to your Username on any page.
Features - 2013
Edit
Winter Festival Advent CalanderEdit
Description:
Edit
http://www.sylestia.com/holiday/winterfestival/adventcalendar/
Everyday up to and including Christmas Day, there will be a new prize available from the Winter Festival Advent Calendar. Be sure to claim your reward each and every day! If you miss a day, you will miss out on that day's reward.

Gameplay:
Edit
Each day from the 17th until the 25th a prize from the advent calander could be collected. All a user had to do was visit the page and click on the appropraite day on the tree to claim the prize.
Payout vs Day

| | | | | | | | | |
| --- | --- | --- | --- | --- | --- | --- | --- | --- |
| 17 | 18 | 19 | 20 | 21 | 22 | 23 | 24 | 25 |
| Wrapped Gift | 20 Frost Tokens | Candy Cane Staves Set | Wheel of Festive Cheer Ticket | Peppermint Staff | Snowflake Wand | Snowflake Wings | Magical Pie | Title: The Jolly |
Holiday CarolingEdit
Description:Edit
http://www.sylestia.com/holiday/winterfestival/holidaycaroling/
Due to the popularity of the Fall Festival's Trick or Treating, we have decided to create a similar activity for the Winter Festival: Holiday Caroling! Since this time of year is all about giving to others, Holiday Caroling is a much similar game. Simply visit your friendly neighbors and either give them a gift ([Wrapped Gift]) or sing them a carol. The host can then either give you a gift or simply thank you. Either way, both you and the host will receive Cheer Points for the 'transaction'. You can visit a player once every day and the cooldown resets at midnight.

-Earn Title: Season's Greeter from Hosting 500 times.
-Earn Title: Holiday Caroler from Visiting 500 times.
-Earn Title: The Kind-Hearted for giving a Wrapped Gift.
-Every 50 Cheer Points earns you a [Frost Token].
-Receive Winter Festival Avatar Items, [Wheel of Festive Cheer Ticket], [Lesser Genetic Mutator], [Lesser Pet Dye], [Standard Genetic Test Kit], [Standard Genetic Scanner], [Frost Token], or Lesser Philters from [Wrapped Gift].
-Earn Bonus [Wheel of Festive Cheer Ticket] for being on the Top 20 Leaderboard at the end of the festival.
-Earn the Title: Renowned Caroler for being on the Top 40 Leaderboard at the end of the festival.
Gameplay:Edit
Players could visit their friends or other people on site via navigating the arrows or inputting the person's ID into the address at the top of the carroling page. A common contribution among users to the game was to do "Present Swaps", swapping presents earned through the Advent calander, defeating "Named" in the Esior's field's festival area or from buying through the Diamond shop. "Double Swapping" was not unheard of if both participants hadn't visited one on another on that specified day. It garenteed that if you gave a gift, you got something back.
Wheel of Festive CheerEdit
Description:Edit
http://www.sylestia.com/holiday/winterfestival/wheelofcheer/

Try your luck by spinning the Wheel of Festive Cheer! You can find [Wheel of Festive Cheer Ticket] throughout Sylestia during the Winter Festival. You can also purchase tickets directly from the Diamond Shop.

Prizes include all sorts of goodies, with the best prize being one of six unique, Triple Visible Holiday Pets! View the Wheel of Festive Cheer link above to see all six designs.
Gameplay:Edit
Also Jokingly known as the "Wheel of Festive Tears" among the users for being a "Visual Tease". Upon submitting a ticket to the wheel, whatever item that was won would imediately appear in your inventory but the wheel would spin around until It hit the mark. For laggy computers it might seem to stop on one of the more wanted goodies and then suddenly skip to something not as wanted such as the Genetic Scanners slot, giving it the joked nickname because of the "False Hopes".
Tickets could be bought from the Holiday Shop, Earned through the Esior's Fields event area by defeating "Named", found in "Mysterious Gifts" in the event area, and gained from Wrapped gifts in the caroling game.
Possible Payouts:Edit
Lesser Pet Dye
Standard Genetic Scanner x3
Legendary Winter Festival Avatar Item
Enhanced Essence
Rare Winter Festival Avatar Item
Frost Token x10
Regular Essence
Wrapped Gift x2
Epic Festival Avatar Item
Standard Genetic Test Kit
Lesser Genetic Mutator
Triple Visible Fabled Holiday Pet
Cheer Page Description

Wheel of Festive Cheer This is the Wheel of Festive Cheer! Use a [Wheel of Festive Cheer Ticket] to spin the wheel and test your luck!

Many great prizes await you, including unique Triple Visible Fabled Holiday Pets! This includes the following species: Ny'vene, Lighira, Nephini, Ryori, Griffi, and Puffadore. Examples of the Holiday Pets You Could Win:
Esior's Fields Winter Festival ZoneEdit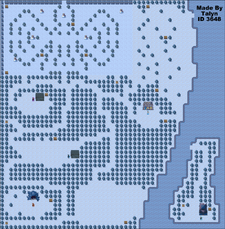 Description:Edit
http://www.sylestia.com/explore/newzone/?zone=esiorsfieldswinterfestival
*You should only explore this Zone if your Pets are at least Level 10
Don't miss out on exploring the Winter Festival Holiday Zone: Esior's Fields (Winter Festival)! Enjoy the unique, snowy landscape as you search for the limited-available new species (The Griffi), search for Holiday variant pets, battle Named, search for Wrapped Presents, and battle the tyrannical Ice Queen!
This zone is also the only place to find some of the Winter Festival Avatar Items - so don't miss out! Take advantage of this limited zone before the festival ends.
Gameplay:
Using the Arrow Nagivation system in the more recent Map Exploring system a player could move around the Festival Zone. There are 10 "Named" that can be encountered. Dark Spectre and Galynda Hoardfrost were the very first available. Fjord Icewall, Elysia Snowfall, Kelvyn Din'Adun and Morgana Felchill were added later.
The 8th and 9ths, Tyrielle the Ice Queen and her Guardians, were added as part of a series of mini events/tasks in the Esior's fields Festival area. The first task required the players to work as a spread unit looking for reindeer to later turn them into Mother Frost, the 10th Named in the area. The second had them battling Ice Queen Bandits and the 3rd was to defeat the Ice Queen. Participation was noted and the amount of participation granted an amount of gold for their services.
New Species
Edit
Items Added
Edit
-Put link here to Winter Fest Item page when Added-
Festive Pets
Edit
Ad blocker interference detected!
Wikia is a free-to-use site that makes money from advertising. We have a modified experience for viewers using ad blockers

Wikia is not accessible if you've made further modifications. Remove the custom ad blocker rule(s) and the page will load as expected.