Festival Dates

Year

Begins

Ends

2013

March 29th at 12:00am

April 7

th at 11:59pm

2014

April 18th at 12:30am

May

11th at 11:59pm
The Spring Festival is a reoccurring annual Event.
Spring Festival Overview
Edit
2014 brought around the creation of the Fortune Festival Overview Page, based on the previous Winter Festival 2013 Overview page. This allowed users quick access to the Fortune Fest features during the time.
Features - 2013
Edit
Golden EggsEdit
Golden eggs were added at this time. They had a chance to appear every 15 minutes in the scale shop and could be purchased for 1000 scales. This feature was kept past the festival. Opening them could reveal holiday items during the specified holiday or other goodies.
Spring Festival Egg HuntEdit
Description: There will also be a daily Spring Festival Dynamic Event at 12am, 9am, 3pm, and 9pm Server Time. This Dynamic Event is a little different than our other events, so we hope you will enjoy it!
Participate in the event to earn Decorative Silver Egglings, which are the currency for the Spring Festival Shop. You can also find Decorative Silver Egglings by battling any enemy during the Spring Festival.
Gameplay: Players could participate in the Dynamic events which were set up like the mini events and raids.
Spring SurprisesEdit
Descripton: Additionally, you may occasionally find a uniquely designed Eggling somewhere randomly on a page. Click these to earn a Spring Surprise, which you can open from your Inventory. Spring Surprises also have a chance of dropping from any enemy you defeat during the Spring Festival.

Gameplay: If an egg popped up on a page, players could click said egg to gain the openable Spring Surprise. Possible "surprises" included holiday items.
Features - 2014
Edit
Wheel of Spring CheerEdit
Description:Edit
http://www.sylestia.com/holiday/springfestival/wheelofspringcheer/

Try your luck by spinning the Wheel of Spring Cheer! You can find [Wheel of Spring Cheer Ticket] by exploring the Festival Zone. You can also purchase tickets directly from the Diamond Shop or Holiday Shop.

Prizes include all sorts of goodies, with the best prize being one of seven unique, Double or Triple Visible Themed Pets! View the Wheel of Spring Cheer link above to see all of the designs.
Gameplay:Edit
Upon submitting a ticket to the wheel, whatever item that was won would immediately appear in your inventory but the wheel would spin around until It hit the mark as per visual appeal.
Tickets could be bought from the Holiday Shop, Earned through the Esior's Fields event area by defeating Named, and found in Festive chests in the event area and egg hunt and by finding all 20 eggs in the egg hunt.
Possible Payouts:Edit
Greater Pet Dye
Lesser Pet Dye
Spring Festival Avatar Item(Both 2014 and 2013 can be obtained)
Random Snare Traps (x3 Standard, x1 Strong, or x1 Master)
Random Essence
Magical Pie
Random Philter (If lesser + 10 eggs)
Jackpot of Gold - The Wheel had a gold number that continuously went up over time.
Greater Genetic Mutator Lesser Genetic Mutator
Double Visible Fabled Holiday Pet
Triple Visible Fabled Holiday Pet
Wheel of Spring Cheer Page Description

This is the Wheel of Spring Cheer! Use a [Wheel of Spring Cheer Ticket] to spin the wheel and test your luck!

Many great prizes await you, including unique Triple Visible Themed Pets! This includes the following species: Ny'vene, Lighira, Nephini, Ryori, Griffi, Puffadore, and Aeridini.
Esior's Fields Spring Festival ZoneEdit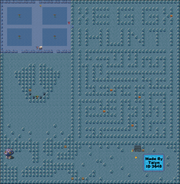 Description:Edit
http://www.sylestia.com/explore/newzone/?zone=esiorsfieldsspringfestival
This zone is recommended for players using pets of Level 10 and above!

The above will take you to the Festival Zone for the Spring Festival. Please note, if you are exploring another zone in Astryl's Vale, you will have to exit the zone first. If you are in a battle, you will have to finish your battle first.

While exploring the zone, you will have the opportunity to participate in your very own Egg Hunt! Speak to May Flowers, who is located slightly west of the entrance, to begin the hunt. You will have a specific amount of moves to find 20 randomly hidden Easter Eggs. There is also a chance of finding a Golden Easter Egg which can contain very valuable rewards! Additionally, the hunting grounds can contain Festive Treasure Chests or Sylesti Nests of Themed Pets.

There are also multiple named throughout the zone that drop unique Avatar Items among other great items!
Gameplay:
Using the Arrow Nagivation system in the more recent Map Exploring system a player could move around the Festival Zone. There are 4 "Named" that can be encountered, Darmenius Wildflower, Dalila Wildflower, Gnarl Oaksnout, and Violet Spruceshade.
As mentioned, an egg hunt was added to this map. Through the egg hunt you could earn the title "Master Egg Hunter" along with a Ticket for completing the hunt by finding all 20 eggs.
New Species
Edit
Items Added
Edit
-Put link here to Spring Item page when Added-
Festival Pets
Edit