Monthly Avatar Items are/were found in the Monthly Avatar Shop.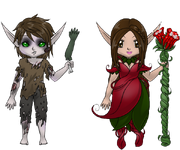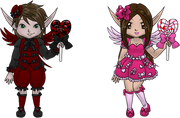 | | | |
| --- | --- | --- |
| Valentine's Ensemble | Cherub Wings | Valentine's Candy Wand |
| Rainbow Candy Wand | Berry Candy Wand | Black Cherry Candy Wand |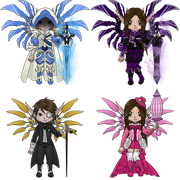 Demon Hunter's Armor
Demon Hunter's Hood
Bladed Wings
Crimson Runeblade
Elven Runeblade
Frosted Runeblade
Shadowed Runeblade
Steampunk's Outfit
Mechanical Wings
Gold Mechanical Cane
Silver Mecanical Cane
Gothic Parasol
Pink Laced Parasol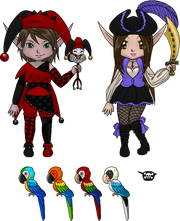 Swashbuckler's Garments
Swashbuckler's Hat
Flame Jeweled Cutlass
Golden Jeweled Cutlass
Royal Court Motley
Motley's Hat
Baton of the Harlequin
Baton of the Joker
Eye Patch
Blue and Yellow Macaw
Scarlet Macaw
Sun Conure
Violet Masked Lovebird
Ad blocker interference detected!
Wikia is a free-to-use site that makes money from advertising. We have a modified experience for viewers using ad blockers

Wikia is not accessible if you've made further modifications. Remove the custom ad blocker rule(s) and the page will load as expected.