Festival Dates

| Year | Begins | Ends |
| --- | --- | --- |
| 2013 | October 25th at 12:00am | November 17th at 11:59pm |
| 2014 | October 24th at 12:00 AM | November 10th at 11:59 PM |
The Fall Festival is a reoccurring annual Event.
Fall Festival Overview
Edit
2014 brought around the creation of the Fall Festival Overview Page, based on the previous Winter Festival 2013 Overview page. This allowed users quick access to the Fall Fest features during the time.
Features - 2013
Edit
-Insert-
Features - 2014
Edit
Wheel of DreamsEdit
Description:Edit
http://www.sylestia.com/festival/festival_summer/wheel_of_dreams/
Try your luck by spinning the Wheel of Dreams! You can find [Wheel of Dreams Ticket]by exploring the Festival Zone. You can also purchase tickets directly from the Holiday Shop.

Additionally, new with this Festival, you can purchase [Lucky Wheel of Dreams Ticket]from the Diamond Shop. These tickets have an increased chance of winning the higher tiered rewards from the Wheel of Dreams, including the Themed Pets!
Prizes include all sorts of goodies, with the best prize being one of eight unique, Double or Triple Visible Themed Pets! We included the Vulnyx on this year's list in honor of their newly released artwork. View the Wheel of Dreams link above to see all of the designs.
Gameplay:Edit
Upon submitting a ticket to the wheel, whatever item that was won would immediately appear in your inventory but the wheel would spin around until It hit the mark for visual appeal.
Tickets could be bought from the Holiday Shop, Earned through the event area by defeating Named, and found in Festive chests in the event area.
Possible Payouts:Edit
Consulation Prize: Could contain Mojo Catchers, Philters or Chocolate Coins
Pet Dye
Summer Festival Avatar Item(Both 2014 and 2013 can be obtained)
Random Snare Traps (x3 Standard, x1 Strong, or x1 Master)
Random Essence
Magical Pie
Jackpot of Gold - The Wheel had a gold number that continuously went up over time.
Genetic Mutator
Double Visible Themed Pet
Triple Visible Themed Pet
Wheel of Dreams Page Description

This is the Wheel of Dreams! Use a [Lucky Wheel of Dreams Ticket (Fall)] or [Wheel of Dreams Ticket (Fall)] to spin the wheel and test your luck!

Many great prizes await you, including unique Triple Visible Themed Pets! This includes the following species: Aeridini, Griffi, Lighira, Nephini, Ny'vene, Puffadore, Ryori, and Draeyl!
Esior's Fields Fall Festival ZoneEdit
Description:Edit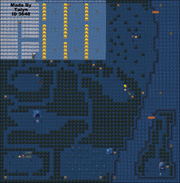 http://www.sylestia.com/explore/newzone/?zone=esiorsfieldssummerfestival This zone is recommended for players using pets of Level 10 and above!
The above will take you to the Festival Zone for the Fall Festival. Please note, if you are exploring another zone in Astryl's Vale, you will have to exit the zone first. If you are in a battle, you will have, to finish your battle first.
The zone is currently host to 48 uniquely themed Sylesties, the Ryori, seven Named, themed Sylesti Nests, and a grove of Mysterious Pumpkins waiting to be found! Additionally, Ichabod Egret is at it again in his pursuit of the fabled Headless Horseman. Help him on his endeavor and be rewarded handsomely for your efforts. It's rumored that very rare and limited themed Sylesties can be obtained from the Headless Horseman himself.
We have also made many sweeping improvements to the festival zone. Below are the highlighted changes:
-Themed Sylesties are now guaranteed to be of at least the Rare (Blue) rarity.
-Themed Sylesties now have less color swings.
-The Rising Dead have been blocked from entering the harvested Wheat Field.
-Floating debris has been reported in the waters.
-The chance of finding a battle has been slightly reduced.
-Opened up some pathways to allow more freedom of moving about the map.
-Region chat can now easily be disabled (or re-enabled).
Gameplay:
Using the Arrow Nagivation system in the more recent Map Exploring system a player could move around the Festival Zone. There are 7 "Named" that can be encountered this time around. All of the "Named" rewarded either items, Tickets, and Chocolate Coins. Even the Sc
Items Added
Edit
-Put link here to Summer Item page when Added-
Festival Pets
Edit