Draeyls are often considered to be the most intimidating species of Sylestia. Preferring harsher climates, they are rarely seen in temperate regions. Draeyls are nocturnal creatures, therefore they only appear in the wild during nighttime. In an attempt to stay out of sight, Draeyls typically only come out during inclement weather.
Draeyls are very arrogant creatures, but are incredibly strong-willed. Males are very independant and in most cases the females will raise the young by themselves. If left alone, most Draeyls will simply mind their own business. However, if provoked, they will not hesitate to become aggressive.
As with all non-fabled species, female Draeyls require 3 days to recover after producing an egg, and the eggs, as with all eggs, hatch within 2-3 days depending on how much they are nurtured.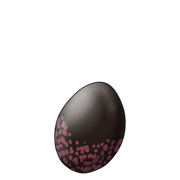 Physical Features
Edit
Draeyls have a very large and powerful physique. They have very protective plating on their underbelly and thick scales that cover the rest of their bodies.
Some Draeyls evolved to have wings which allow them to fly or glide small distances. Draeyls can also have additional spikes on their bodies to offer additional protection.
 

Gene Design Slots

Edit

Mutation Design Slots

Edit
Festival Pets
Edit
Themed Pets are any species of pet within a certain color range, for a specific festival. They can have genes and mutations, but will always be different. Themed pets show up during festivals, in the Festival Zone. </span>
Themed Pets
Edit
Ad blocker interference detected!
Wikia is a free-to-use site that makes money from advertising. We have a modified experience for viewers using ad blockers

Wikia is not accessible if you've made further modifications. Remove the custom ad blocker rule(s) and the page will load as expected.